Steve Hackett Genesis Greats, Lamb Highlights & Solo - 2024 tour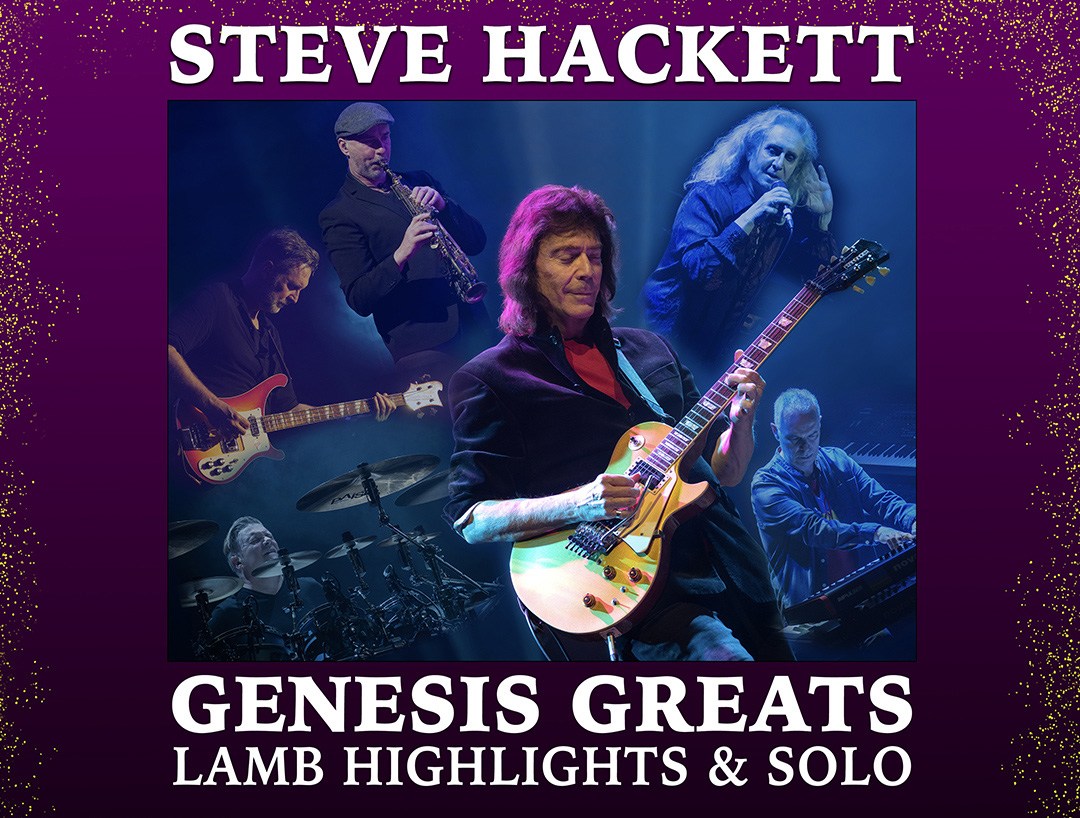 Legendary guitarist Steve Hackett announces the dates for his 2024 UK tour: Steve Hackett - Genesis Greats, Lamb Highlights & Solo. To mark the 50th anniversary of The Lamb Lies Down On Broadway, Hackett is including a selection of highlights from this iconic Genesis album.
Steve Hackett's timeless guitar-work was woven throughout Genesis' classic 70s catalogue of albums. In recent years he and his outstanding touring line-up of Roger King (keyboards), Nad Sylvan (vocals), Jonas Reingold (bass, backing vocals), Rob Townsend (saxophone, flutes, additional keyboards) and Craig Blundell (drums) have brought many of these albums back to the concert hall to great acclaim. Special guest, Amanda Lehmann will be joining the whole of the UK tour on guitar and vocals. Many fans have also been asking for more tracks from The Lamb to be included. What better way to celebrate half-a-century of this remarkable album than to include a selection of Lamb Highlights alongside some of Hackett's finest solo work and unmissable Genesis Greats.
"I'm hugely looking forward to the 2024 tour," says Steve Hackett, "including 'The Lamb Lies Down on Broadway' favourites as well as other iconic Genesis numbers along with solo gems."
* More dates to be announced! *
Steve Hackett - Genesis Greats, Lamb Highlights & Solo tour dates 2024:
02 July 2024 - Cirque Royal, Brussels, BELGIUM - TICKETS
05 July 2024 - Poppodium Boerderij, Zoetermeer, NETHERLANDS - TICKETS
06 July 2024 - Poppodium Boerderij, Zoetermeer, NETHERLANDS - TICKETS
07 July 2024 - Poppodium Boerderij, Zoetermeer, NETHERLANDS - TICKETS
20 July 2024 - Night Of The Prog Festival, Loreley, GERMANY - TICKETS & INFO
02 October 2024 - Friars Waterside, Aylesbury, UK - TICKETS
03 October 2024 - Guildhall, Portsmouth, UK - TICKETS
05 October 2024 - Beacon, Bristol, UK - TICKETS
06 October 2024 - Corn Exchange, Cambridge, UK - TICKETS
07 October 2024 - Symphony Hall, Birmingham, UK - TICKETS
09 October 2024 - Philharmonic, Liverpool, UK - TICKETS
11 October 2024 - Cardiff Utilita Arena, Cardiff, UK - TICKETS
TOUR MESSAGE: Due to the ongoing closure of Cardiff St David's Hall until 2025, following RAAC checks, Steve Hackett's performance on Thursday 10 October 2024, will now take place on Friday 11 October 2024 at Cardiff Utilita Arena.
Tickets will be automatically transferred to the new venue and date and customers notified of their new seats shortly and issued a new ticket.
Tickets are available to purchase via myticket.co.uk and utilitaarenacardiff.co.uk

12 October 2024 - G Live, Guildford, UK - TICKETS
13 October 2024 - Victoria Hall, Stoke, UK - TICKETS
15 October 2024 - Barbican, York, UK - TICKETS
16 October 2024 - Royal Concert Hall, Nottingham, UK - TICKETS
18 October 2024 - Royal Concert Hall, Glasgow, UK - TICKETS
19 October 2024 - Glasshouse, Gateshead, UK - TICKETS
20 October 2024 - Bridgewater Hall, Manchester, UK - TICKETS
22 October 2024 - Hexagon, Reading, UK - TICKETS
23 October 2024 - Royal Albert Hall, London, UK - TICKETS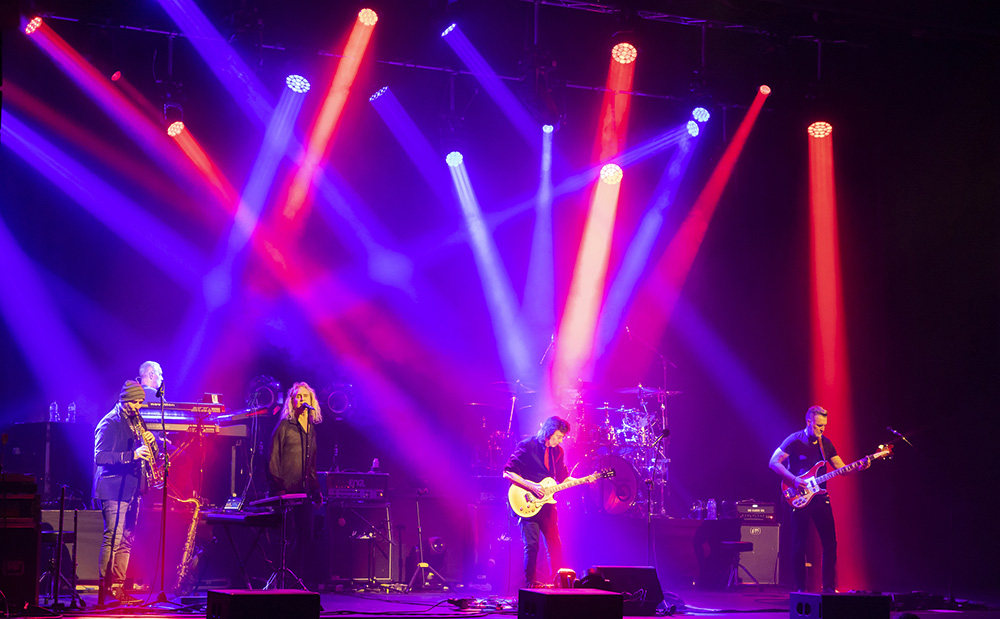 Photo © Howard Rankin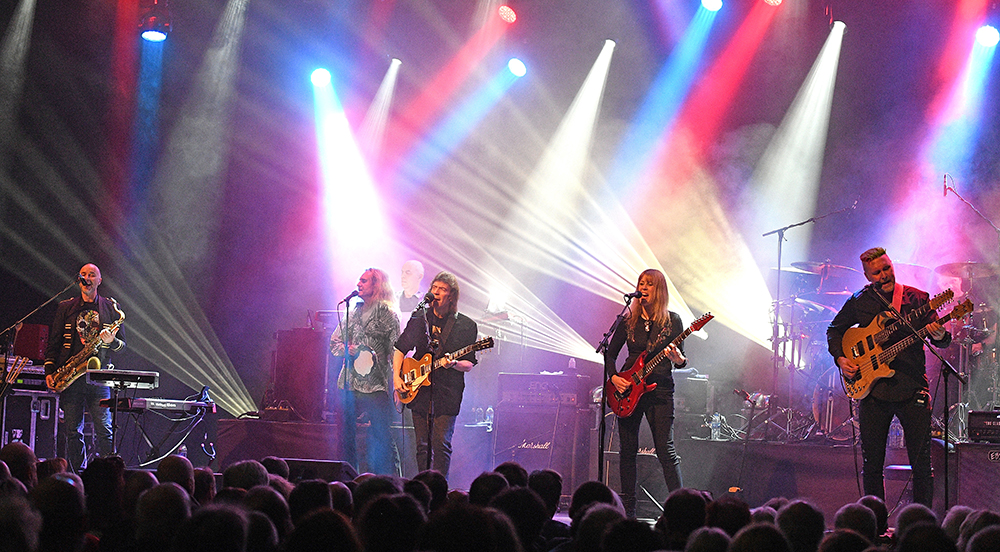 Photo © Lee Millward