Steve Hackett - The Circus And The Nightwhale
Steve Hackett celebrates over 50 years of music with his new conceptual studio album 'The Circus and the Nightwhale'
Signed copies available for pre-order from the Hackettsongs Webstore
Watch the video of 'People Of The Smoke' on YouTube!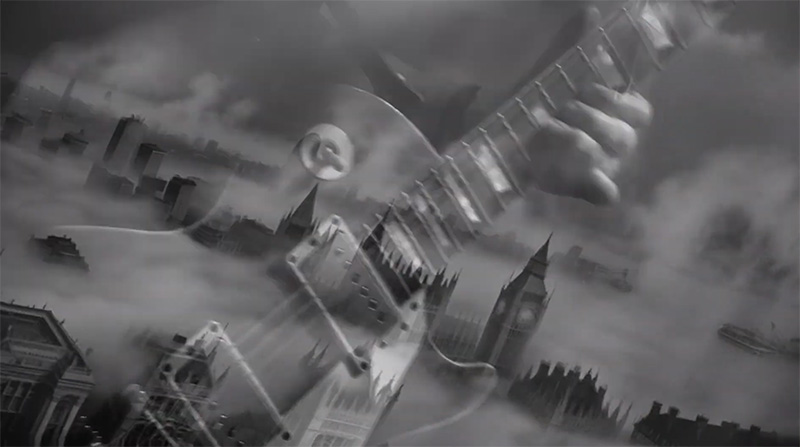 Legendary rock guitarist Steve Hackett will release his new studio album 'The Circus And The Nightwhale' on 16th February 2024, via InsideOut Music. A rite-of-passage concept album with a young character called Travla at the centre of it, 'The Circus And The Nightwhale's' 13 tracks have an autobiographical angle for the musician who says about his 30th solo release: "I love this album. It says the things I've been wanting to say for a very long time."
'The Circus And The Nightwhale' is Steve's first new music in over two years. It follows the beautiful acoustic LP 'Under A Mediterranean Sky' from January 2021 - which rose to No 2 in the UK Classical chart - and, in September of that year, his metallic masterpiece Surrender Of Silence, which hit the UK Top 40. His 2023 live album, 'Foxtrot At Fifty + Hackett Highlights: Live in Brighton', reached No 2 in the Rock & Metal Chart. Steve's new LP promises ballads, blues, blistering progressive rock... and healthy measures of theatre and fantasia.
Recorded between tours in 2022 and 2023 at Siren studio in the UK - with guest parts beamed in from Sweden, Austria, the US, Azerbaijan and Denmark, the line-up for 'The Circus And The Nightwhale' includes some familiar faces alongside Steve on electric and acoustic guitars, 12-string, mandolin, harmonica, percussion, bass and vocals. Roger King (keyboards, programming and orchestral arrangements), Rob Townsend (sax), Jonas Reingold (bass), Nad Sylvan (vocals), Craig Blundell (drums) and Amanda Lehmann on vocals. Nick D'Virgilio and Hugo Degenhardt return as guests on the drumstool, engineer extraordinaire Benedict Fenner appears on keyboards and Malik Mansurov is back with the tar. Finally, Steve's brother John Hackett is present once more on flute.
The new album is available to pre-order on several different formats, including a Limited CD+Blu-ray mediabook (including 5.1 Surround Sound & 24bit high resolution stereo mixes), Standard CD Jewelcase, Gatefold 180g Vinyl LP & as Digital Album. All feature the stunning cover painting by Denise Marsh.
The Circus And The Nightwhale Track Listing:
1. People Of The Smoke
2. These Passing Clouds
3. Taking You Down
4. Found And Lost
5. Enter The Ring
6. Get Me Out!
7. Ghost Moon and Living Love
8. Circo Inferno
9. Breakout
10. All At Sea
11. Into The Nightwhale
12. Wherever You Are
13. White Dove
Summing up 'The Circus And The Nightwhale', Steve says: "It's a lovely journey that starts dirty, scratchy and smoky and becomes heavenly and divine. How can you resist it?"
Steve is currently on tour in North America, continuing his 'Foxtrot At Fifty + Hackett Highlights' run. Next year he will tour the world extensively, including a brand new UK tour under the name 'Genesis Greats, Lamb Highlights & Solo', and that will see him return to the legendary Royal Albert Hall. For the full list of dates, head to the Tour Page
Signed copies available for pre-order from the Hackettsongs Webstore